Screenshots
This is what it looks like when runnung under Novell SUSE Linux. Click to enlarge the screenshots.
The look is subject to change.
Thumbs.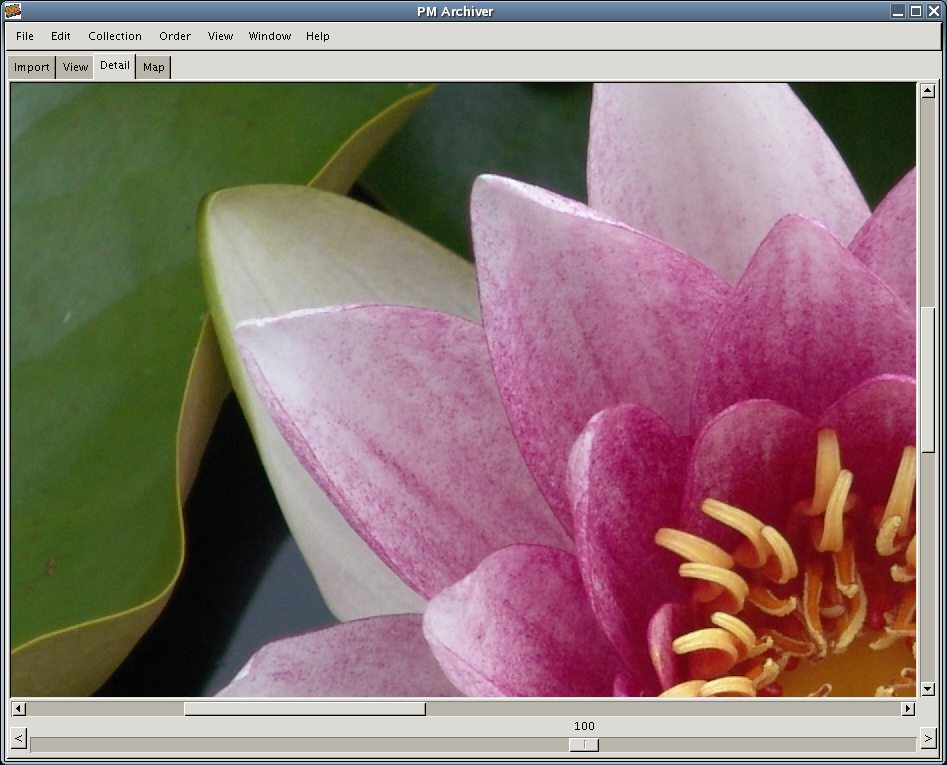 Detail view.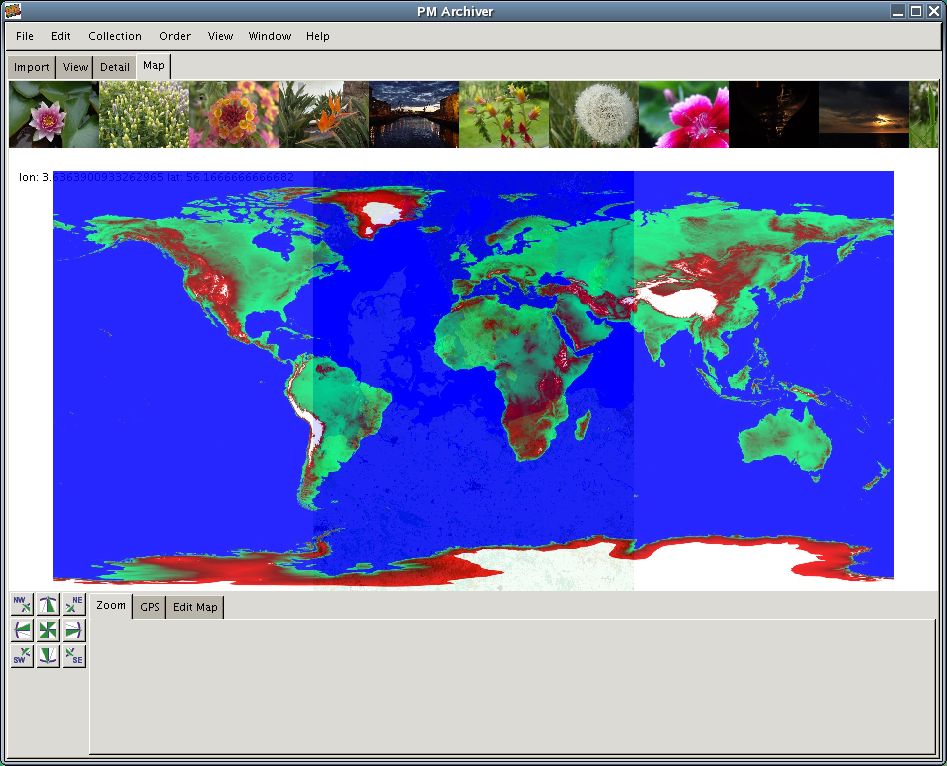 Map view, world map overview.


About PM Archiver
PM Archiver is a digital photo archive using Microsoft SQL Server 2000.
The application is designed to accomodate many users using a central data store.
Read more about PM Archiver